ORDER BOOKS & AUDIO LECTURES
THIS BUSINESS OF SONGWRITING book
THIS BUSINESS OF SONGWRITING is the first book to demystify the process of doing business as a songwriter. Learn everything you need to know about how to pitch, publish, and place your songs with artists—and in TV/Film.
It includes samples of every contract a songwriter would be likely to ever encounter, and these contracts are translated one paragraph at a time from legaleze to plain English.
This Business of Songwriting, Revised, 2nd Edition is a one-volume resource that teaches the skills and knowledge every songwriter and music publisher needs to succeed.
Order from Amazom: https://tinyurl.com/ycf98pvr


"If you are serious about being a professional writer, Jason has compiled the most comprehensive how-to guide I have ever read. All the way from getting a writing deal to understanding it once you get one. This is a must read! -- Tom Luteran, V.P./Creative, Sony Music Publishing
Jason Blume's latest book is a must read for anyone serious about songwriting, whether you're just starting out or you're a seasoned professional. The writing is clear, concise and comprehensive, covering everything from how to dress for a pitch meeting to how to decipher sub clauses in a sync license. Highly recommended. -- Bob Regan, Grammy Nominated Songwriter/Adjunct Songwriting Professor, Belmont University/President, Nashville Songwriters Association International
"Jason Blume has created songwriting's Rosetta Stone. Encyclopedic in scope, This Business of Songwriting unravels industry enigmas and firmly imparts a sense of direction to tomorrow's hit makers." -- Paul Corbin, VP Writer/Publisher Relations, BMI
* * *
6 STEPS TO SONGWRITING SUCCESS book
6 STEPS TO SONGWRITING SUCCESS: The Comprehensive Guide to Writing and Marketing Hit Songs Revised and Expanded Edition (Billboard Books)

"The Songwriters' Bible" -- Everything you need to know about the creative and business aspects of writing successful songs. Includes thirty exercises for you to practice and hone your skills, advice from more than fifty industry professionals, and checklists to objectively assess your strengths and weaknesses - all in a non-technical, easy-to-understand format. Includes the most comprehensive list of resources for songwriters in print.
Order from Amazon: https://tinyurl.com/y7ob9r2f


"There are so many truly awful books out there that promise even the untalented success in the field of music. Having read 6 Steps, though, I'm impressed with the quality of Jason's research and the handy guides to everything from making demos to figuring out where your money comes from." --Janis Ian (9 time Grammy nominee)

"Imagine dreaming a dream--then being able to go to a reference book that told you precisely how to accomplish that dream. Jason Blume provides such a reference book if your dream is songwriting. From honing your craft to marketing your songs, 6 Steps to Songwriting Success is a comprehensive guide to the craft and business of songwriting."
-- Bart Herbison, Executive Director, Nashville Songwriters Association International
* * *
Writing GREAT Melodies audio download
77 Minutes. 4 new exercises. Downloadable handouts. Topics include: Writing A Capella; Using Alternate Approaches; Repetition, Repetition, Repetition; Additional Ways To Incorporate Melodic and Rhythmic Repetition; Contrasting Your Sections; Using Unexpected Melodic Intervals; Appropriate Range; Including Fresh Rhythms In Your Vocal Melodies; Post Choruses; Non-Lyric Vocal Hooks; Chords; Rewriting Melodies; Rewriting Demonstration
Writing GREAT Lyrics audio download
68 Minutes. 7 new exercises. Downloadable handouts. Topics include: Effective Titles And Concepts; Keeping It Fresh; Great Opening Lines; Leading To Your Title; Creating A Lyric Palette; 3 Steps To Evoke Emotion; Using Action; Incorporating Imagery; Adding Details; Including A Time And Place; Lyrics That Don't Tell Stories; Lyrics That Lend Themselves To Catchy Melodies; Conversational Versus Poetic Lyrics and Clichés; Be Real—But Serve Your Song; Avoid Preaching—Unless You're Writing Gospel; Avoid Redundancy; The Lyric Test
Taking Care of Business audio download
74 Minute Audio. Topics include: How to "Sell" and Publish Your Songs, Understanding Single Song Contracts, Staff-Writing Deals, PRO's, Performance and Mechanical Royalties, Licenses, Holds, Copyright, Pitching Your Songs, Songpluggers, Placing Your Songs in TV & Film, and lists of resources that will allow to get your songs to international and U.S. artists,and film/TV libraries & music supervisors.
Placing Music in TV & Film audio download
72 Minute Audio. Topics include: How to Place Your Songs with Music Production Libraries, Lyrics, Styles, & Tempos That Work Best, Understanding Music Clearance, The Role of Music Supervisors & Music Editors - and How to Get to Them, Placing Songs in Commercials, How Songs Earn Money from TV and Films - and How Much, & MoreIncludes a "Work for Hire/Waiver" Agreement
ORDER
HOW TO ORDER AUTOGRAPHED ITEMS (on the invoice page under "Instructions," please list to whom the product should be autographed):

Mailing charges are $3.75 PER ORDER (not per item) on all orders within the U.S.
If you live outside the U.S., please contact us for postal rates on orders to be shipped out of the U.S before ordering.

TN residents must include 9.25% sales tax.
"Writing Hit Melodies" Instructional download $20

"Writing Hit Lyrics" Instructional download $20

"Taking Care of Business" Instructional download $20

"Placing Music in TV & Film" Instructional download $20

SPECIALS:
SAVE $15 - Buy all four instructional downloads for $65.00

NOTE: Please contact Neil at JBSONGDOC@GMAIL.COM if you have trouble ordering.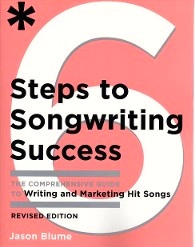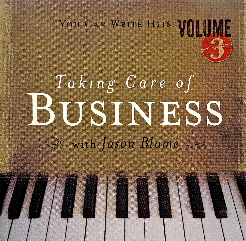 ORDER INSTRUCTIONAL AUDIO DIGITAL DOWNLOADS:
Please use the pay buttom below to order the Instructional Downloads. The instructions and codes will be emailed to you as soon as possible.